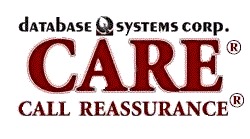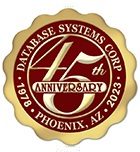 Senior Citizen Calling Service
Automatically Calls Seniors Ensuring Their Well-Being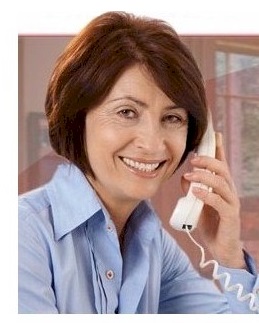 Database Systems Corp. (DSC) provides a calling service called eCARE (Call Reassurance) that contacts senior citizens by phone to ensure they are OK.

Senior citizens (or their family members) can enroll into this program using our online registration. Our online enrollment is easy, yet it provides the senior with flexible calling schedules and multiple contacts in the event of an emergency.

CARE calls have been credited with saving the lives of many senior citizens. This technology allows seniors (who would normally require home care or other types of assisted living) to stay in their homes longer with the security that someone will be checking in on them on a regular basis.

CARE is an automated calling service that uses a computer phone system to place calls. The senior is instructed to acknowledge the call using the "Press 1" option on the phone keypad. If the call is not answered or the senior does not acknowledge the call, an alert sequence is initiated that calls or emails family and friends of the senior.

Contact DSC to learn more about our CARE services or use our convenient Online Registration to subscribe to this valuable service.
Online Enrollment
DSC provides online and phone management of your account. This lets you view a history of the calls. You can also manage the dates and times for these calls including vacation days.




DSC provides an easy and secure sign-up procedure (For a quick overview, please visit the registration information web page).
Online Enrollment - Sign-up online using our secure website.
Senior's Profile - Specify the senior citizen's profile (dates and times to make calls).
Name Contacts - Identify who we need to contact if we can't reach the senior.
Secure Payment - Choose one of several enrollment and payment options and pay online using Visa or MasterCard.
Plus our service is performed automatically.
How Does CARE Check On Our Loved Ones?
Our CARE service is a daily checkup call service that calls senior citizens (on the days and times they specify) and greets them with a recorded message (You can record your own message if you'd like!). Seniors are instructed to "Press 1" to acknowledge the calls.

If after several attempts a senior does not answer the phone or acknowledge the call, our program will automatically call the designated contact(s), playing an <! a href="http://www.latchkey-kids.com/sounds/latchkey-kids-alert.wma"> alert message, and send an email alert as well. Two Contacts can be designated and CARE will alternately call each one until the call is acknowledged (for up to 1 hour).

CARE provides a complete log of activity including the status of each call as well as schedule changes.
Call Reassurance Testimonial
CARE systems have been available for nearly a decade and have provided comfort for many seniors and their family members. The following was an unsolicited comment from one of our clients who enrolled her mother last year.
"This is such an important resource for us. You have literally saved my mother's life on countless occasions! ...My mother is in the hospital recovering from a diabetic coma. Without this service we wouldn't have called the ambulance in time!" - CARE subscriber.
Create A Community eCARE™ Account
You can create and manage a community organization eCARE account for free using our online registration process. With this account, you can enroll seniors and other community members using various profiles:

Click on the Create Community eCARE™ Account link below.

Enter your organization's name, a valid email address along with your own password, and we will establish your eCARE account. eCARE can now be used as your primary calling program for seniors in your community or can be a backup to any other system that is currently making these calls. eCARE is a pay-as-you-go service and you only pay for the calls that we make.
Contact Us Today
Contact DSC to learn more about our call reassurance services and phone systems.